About Little Lambs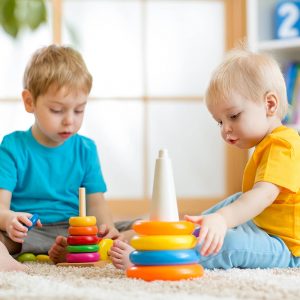 Little Lambs Daycare is a non denominational child care centre. We do not adhere to one particular doctrine. All children are welcome; no one will be discriminated against in regards to their personal beliefs, physical attributes or abilities. Through play based curriculum children will develop problem solving, social, and communication skills, in addition to literacy and numeracy skills. Our environment is safe, friendly, interesting, and organized. It is also flexible so that it can accommodate children's interests, experiences and needs. Our centre encourages the young child's active involvement in the process of learning through diverse learning experiences appropriate to each child's developmental stage, style and preferences. We feel that it is important for children to learn problem solving skills rather than "correct answers". We believe in the development of the whole child: social, emotional, creative and cognitive selves. We encourage independence and tolerance, responsibility and respect for others. We maintain that each child is unique, competent, capable, curious, and rich in potential to grow and thrive in our environment.
At Little Lambs Daycare we strive to provide the best programming possible that is consistent with the Minister's statement on programming and pedagogy.  Our educators use the "How Does Learning Happen?" pedagogy as their guidance in programming along with the OELF (Ontario Early Learning Framework) to develop our curriculum.
Little Lambs Daycare is licensed for 24 Preschool children (2 ½ to 6 years), 15 Toddlers (18 months to 30 months) and 6 Infants (birth to 18 months).