What's New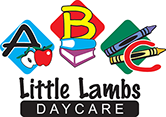 Here are a few things that are happening at Little Lambs Daycare in the near future!
We will be continuing our fundraising efforts to help with paving our laneway.
Inquiring about care? Please give us a call & ask about availability. We do offer waitlists for all our rooms should spacing not be available.
Contact Little Lambs Daycare